MY car is 16+ years old and running strong. The list of mods and repairs are below.

MODS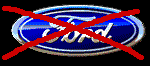 Well since i wrecked my car i had to sell all my goodies and the rest are just rusting out. Most of ym suspension mods have gone to my good friend tom aka limited z71 he is using them on his project car the LS1 monte carlo LS
Click on the thumbnail below to see a bigger picture.
If i had to do it all over again i would've gotten 3.42.1 gears first then worked on the motor but it was a fun car to work on and i learned alot.
OLD Pics : These picture were taken when I bought the car over a year ago.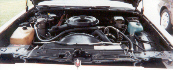 The old and tired 305ci engine. As you can see it hasn't been cleaner in years.
Old engine, side angle


Old side angle of the car when I bought it.
NEW Pics : These pictures were taken after I cleaned up the engine and added a few aftermarket goodies
Here's a side shot of the 355 motor and K&N


Here's a pic of the engine after being cleaned by kerosene. I also used TUFF STUFF all-purpose cleaner and "something better" rubber protector. (good stuff)

This is a Picture of my NEW Edelbrock Performer Intake w/ egr

This is my New Carb.

Once it was finally tuned my car ran like a beast.

Here are the emissions legal 1.6 ratio full roller rocker arms.
As you can see I removed all the stock side molding, Blacked out the front, As well as replace my old weak looking rims w/ AR Torque Thrust II's and my 2 inch front drop.
Hers a new picture w/ my 20% Window Tint


And here is the opposite side it looks a little lighter with the sun shining on it.
Here's a rear shot w/ the blacked out trim.


My new rims 15 X 8 Torq Thrust II's 3.75 backspacing w/225/60r15 FRONT and 245/60r15 REAR the best polish for these are WENOL in the blue bottle very very soft polish it works great !!

This is a bad picture of my dash but once I install my B&M shifter I'll get a better picture for you.
And here is the center console before the shifter change.

I received the cover from a friends 87 LS. Thanks Dave!!!
This is my electric fan and Regal Front radiator braces.

Here's some pics of my new exhaust work.
I Finally got my headers from JETHOT if only took 5 weeks, mainly cause of back order.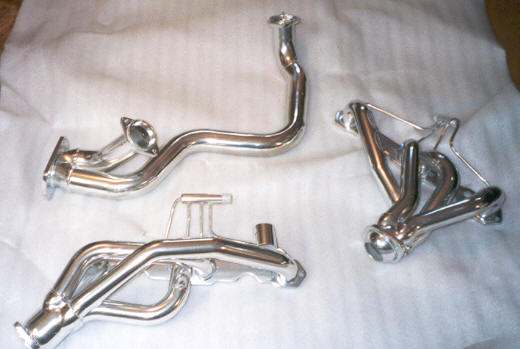 They are coated ceramic silver.
Here are some more pics.

This is a shot from the Header to the cat.
Here is a inside pic of the left header.

The headers are HOOKER SUPER COMP part# 2050-1 w/ 1 5/8 primaries and 3 inch collector
For pictures of these babies installed go here. Since i could not install them i sold them to my friend TOM, He said they were really easy to install and fit really well.
This is the custom bent 2.5 into dual 2.5 inch pipes

Here are the BORLA TURBO mufflers. They are 304 stainless steel w/ stainless steel wool inside. They are the best sounding mufflers I have ever heard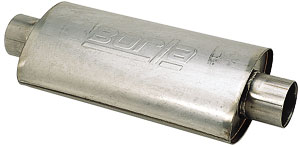 Here's a bigger pic of the mufflers
Pictures of my Hooker Headers installed in my Monte are coming soon.

Here's a pic of my CAT. It's a RANDOM TECH 3 inch cat. The highest flowing cat on the market. stainless steel and 4 bolt flanges on both sides.
This is a larger image of the 4 bolt flange
HERE'S A PIC OF MY SUSPENSION UPGRADE.

Click for a larger pic of my suspension work. 1/2 of the work was done by me the ball joints were done by Midas after hours ;) . List of parts are below.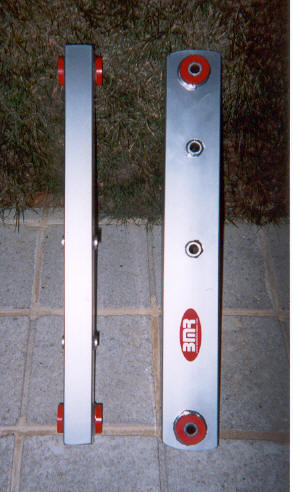 These are BMR lower Control Arms w/ poly bushings very nice heavy duty pieces painted silver.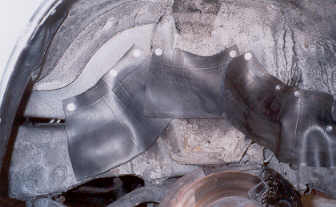 I took a rubber intertube and cut it into 3 pieces and made a fender well cover so the rain n crap wouldn't get into my car. as you can see i did this in 5 deg weather and there was still alot of salt in the fender well. But it did work
LIST OF MODS TO MY CAR:
Appearance:
15X8 American Racing Torque Thrust II rims
Took off all the Monte Carlo decals
Repainted the whole underbody of the car w/ undercoating.
Blacked out the front bumper inserts, grill, and headlights.
Buffed the chrome around the door panel with DEVINE (This is good stuff) (Followed w/ jewelers rough)
Blacked out the rear bumper inserts, taillights etc.
Took off the side door molding. (it's not an old mans car)
Used Carb cleaner and kerosene to clean the old paint
Used rubbing compound around the wheel wells and door trim
Put a Heartbeat Chevy decal on the back of the trunk lid.
Used Carb cleaner and silicon spray in both door hinges.
Painted a Chevy symbol on the dome light.
Installed rubber lining in the wheels wells to prevent water and mud from getting into the engine yes it worked.
Took out under hood insulation and painted under the hood black.
Used emery cloth to make all the steel and stainless steel shine like new.
Chrome Edlebrock valve covers.
Smoked out license plate cover.
Harwood Cowl Hood 2 1/4 this was a beautifull hood very good fit n it was great in every way no rain ever got into the engine and it just was awesome. If i can find pics ill scan them
Performance and Engine: (while staying STREET LEGAL most of the time)
Remanufactured 355ci motor
HOOKER headers part # 2050-1 JET HOT COATED
Got dual 2 1/2 inch exhaust w/ BORLA STAINLESS STEEL MUFFLERS
Random Tech 3" cat from www.tpis.com
K&N 14 X 3 Air filter
14" K&N Extreme Lid
Rebuilt TH 350 w/ shift kit
High Output HEI coil 48,000
New Milo don hi flow water pump.
New Holley fuel pump (not emissions legal) ill see if I can get away with it ( update i did )
Put in a summit chrome open element air cleaner.
New high flow 160 thermostat.
Replaced the old hoses in the engine with new black ones.
New starter w/ heat shield
Put in a set of Accell 8.8 race wires
New 3 core radiator
16" electric fan
New o2 sensor
Edlebrock Performer Intake manifold w/ egr
SUSPENSION
PST Poly graphite suspension kit Front and Rear
New Poly graphite Ball joints
2 inch drop spindles from Belltech
Iroc front springs from moog part # 5662
EIBACH pro kit Rear springs
1 5/16 front sway bar
Electrical
Sony CD player "cdx 4000"
New Pioneer Speakers front and rear.
Upgraded dash lighting
250X2 Rockford Fosgate watt Amp
12" MTX 8000 subwoofer
Clifford MAtrix 3 top of the line Security System w/ keyless entry and satellite security feature.

Click on TAZ to return to my Main page.