Here's my dads 1967 Chevelle SUPER SPORT.
Here's a picture of his car when he bought it 1 year ago.
the car is completely original.
Spiral shocks, T3headlights, original paint, numbers matching, original interior,
He even has the original paperwork, and all the documents since the car was first purchased in North Carolina.
CLICK THE IMAGE FOR A LARGER PICTURE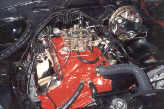 This is the stock 396ci motor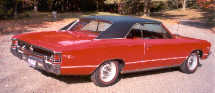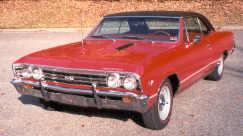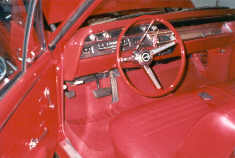 After about a year he thought. What's the point in having a beast of a car if you cant stop. So he went to the local speed shop and had 12 inch stainless Steel front Disc brakes installed.

He didn't stop there a few months later he told the owner of the shop he wants this car to go a little faster.
Some of the parts added the 396ci BIG BLOCK was
Holley street avenger 770 cfm carb
COMP Cams hydraulic, dual energy cam w/ .507 valve lift (in) .531 (ex) part#11-209-3
Holley aluminum high-rise manifold
Aluminum water pump
Flex fan
Earls plumbing
K&N air filter
Super Comp Hooker Headers w/ jet hot coating, 1 3/4 primaries w/3inch collector and 2.5 mandrel bent exhaust w/ H pipe and BORLA Xr1 racing mufflers
8.8 Accell racing wires
Accell BILLET breaker less distributor w/ super stock coil
9 1/2 inch torque converter w/2800 stall speed
3.42 rear end w/ Eaton posi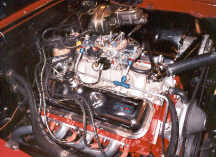 Here's a pic after all the mods were installed. It is dynoed at 300 hp at the rear wheels and 360 lbs of torque at the rear wheels.
His couple trips to the drag strip yielded 13.56 on 6 inch wide street tires and 13.1 at 102 mph on BFG Comp T/A drag radials. BEST of all THIS WAS DONE THROUGH THE MUFFLERS
He has since had the motor rebuilt w/ merlin iron heads w/ a port n polish a bigger cam anda tranny rebuild w/ a 2800 stall convertor and lots of other goodies. Click here to see more info http://99bonny.tripod.com ill have a dirrect link sometime in the future. the speed shop who is ding the work is projecting mid to low 12's in the 1/4 mile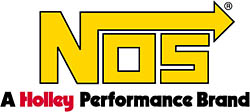 Click here to return to the main page.