Welcome to my Drag Racing page.
Here are a couple pics of my ride and my dads rides that I also drag race.
Here's the web page of the local drag strip that I go to. www.quakercityraceway.com
It's located at Salem, Ohio 65 miles away from Pittsburgh,PA
Here' s new pics of me burning up the drag strip.

Me getting ready to burn out
I'm going to wait until I Install all my parts listed in my Monte Carlo page before I tell you my 1/4 mile times.

this is a far away shot of me racing. Gotta love bracket racing
Here's a pic of my 2nd place trophy I won. I lost to a steady 98 Camaro w/ a LS1 He was turning mid 13's it was sweet.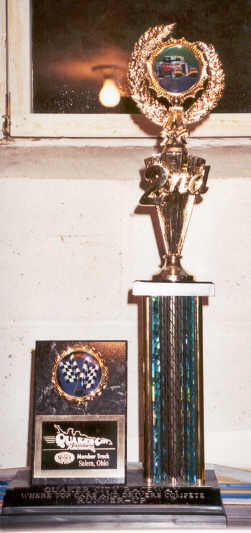 This was on a hot day w/ 305 stock motor w/ 105,000 miles
Crappy 2.56 gears th350 tranny w/ shift kit dual exhaust w/glass packs and a gutted cat
| | | | | | |
| --- | --- | --- | --- | --- | --- |
| STREET LEGAL | NAME | FROM | VEHICLE | ET | MPH |
| CHAMPION | Doug | | 98 LSI | 13.799 | 84.43 |
| Runner Up | Mike | | 85 Monte Carlo | 17.808 | 77.45 |
I wont pretend my car was fast :) it had 2.56.1 gears w/ posi and alot of high performance parts but nothign matched up well, and I got screwed over alot 1500 stall convertor the list of crap goes on and on. but my best time w/ the stock engine, glasspacks, tranny w/ shift kit and thats it was..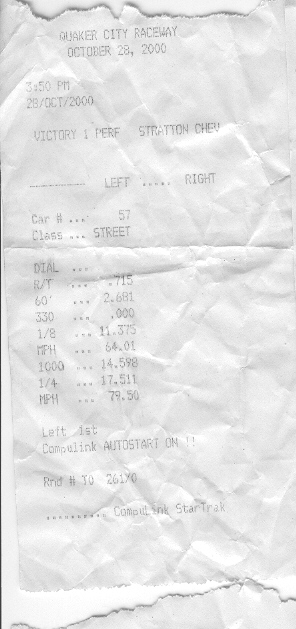 17.511
---
Here's a pic of me dragging my 1999 Pontiac Bonneville SLE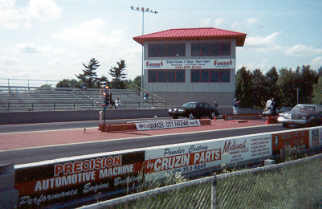 3800 engine 205hp 235lbs of torque
Quarter mile time 16.00 w/ a K&N cone filter, dynomax muffler, n some other goodies :)
The engine was too hot I hope to get some more runs in during the 2001 season
My dad wonders why the tires are always low on tread. hmmmm I don't know? They don't make tires like they use too. hahahahahahahah
---
I also drag raced my dads Chevelle SUPER SPORT
My best time was 13.15 I still cant hook up enough. Once I hook up good and get a good launch I'm hoping to turn 12.90
I did better than my dad racing his own car. Next time I go I'm going to manually shift it at 5500 and let it flash to 6 grand and I know it'll turn high 12's in the quarter mile
---
This is the old caddy I raced it had a 275 hp north star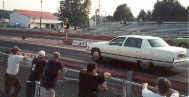 The car did 15.6 in the quarter mile w/ tires spinning
This is a picture of me racing my dads new daily drive. I LOVE THIS CAR!!!!!!!
Its a 1999 Cadillac Eldorado ETC
300hp 295lbs torque
Quarter mile time was 14.83 w/ just a cone style K&N airfilter 6 inches long and a ton of tire spin
Too much tires shredding off the line but this beast really hauls ass. Pretty good for a 4,000 pound car huh
I've beaten many a mustang with this car. It is a sleeper.
I have to drive this until 2003. Then Cadillac is hopefully coming out with a new car called the EVOQ. It will be a drop top RWD 425hp beast. the motor is a supercharged north star. (insert drool here)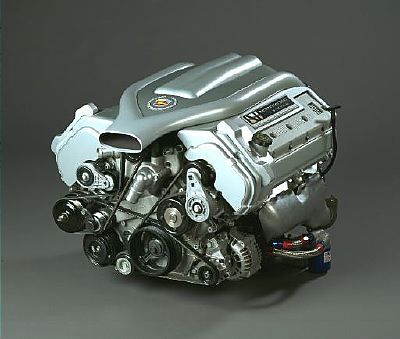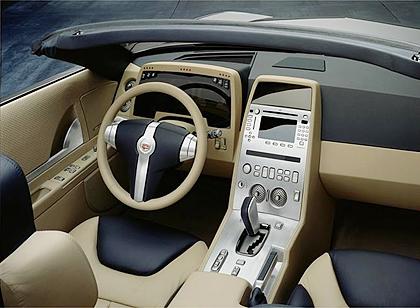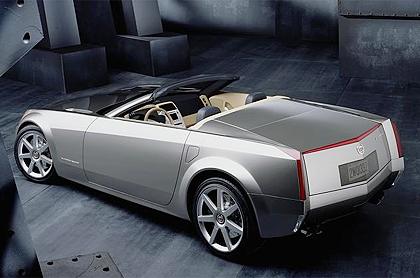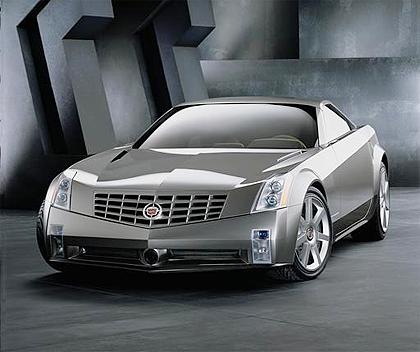 SWEEEEEEEEEEEEEET
I've also drag raced my sisters 1998 Saturn SL2 w/ 125 horsepower torque ?
I did 16.7 in the quarter mile. semi decent for a 4 banger
---

Click here to return to the main page.